« Back
Avg. Age of Vines
40-60 years
My name is Annamária Réka Koncz. I was born in 1988, in Hungary, in a small town called Vásárosnamény. As a little kid there were few things that didn't interest me. One thing never changed, however: my love for nature.
I had many ideas for possible career paths, including the pursuit of UFO studies (at that time I had not yet found my true calling, but my best friend, Ágika and I used to love sitting in our makeshift tractor tire spacecraft, observing "suspicious activities"). I remember wanting to be an ornithologist, a biologist, or a forest warden, but never did it cross my mind that I would one day become a horticulturist or winemaker. I had not even harvested grapes before my internship years at the university.
I cannot recall what it was exactly that brought about my interest in wine making, but I distinctly remember an in-class essay I had to write in 10th grade titled: What Would I Be? I wrote that I would be a grape, and that I'd give my life for good wine. My dad saved it, and it's still there today, in my grandparents' restored cabinet.
After high school I did a BSc in Horticultural Engineering at the University of Debrecen. I wrote my thesis on wine made of inter-specific hybrid grape varieties. I did my Master's in Agriculture, in Copenhagen, Denmark, and my enthusiasm only grew. I wrote my thesis on the evaluation of Saccharomyces yeast species isolated in South African vineyards. It was during my studies at the University of Copenhagen that I first learned about natural wine, made without chemical (or technological) intervention.
What started out as a student job at
Terroiristen
later led to visits to Italy, Slovenia, and France. There was no way back from there. I was already thinking of making my very own wine. And although it took some years for it all to pan out, today, with the help of my family, I make wine in Barabás. Where? That's right.
We farm our vineyards organically – going to be certified from the 2019 vintage on – on only a little less than 3 hectares. The majority of the 40 – 60-years old vines are of the Királyleányka variety, together with some Rhine Riesling, Furmint and Hárslevelű.
Vinification notes: Kékfrankos macerated for 2 weeks, with 20 % whole bunches.
-From the producer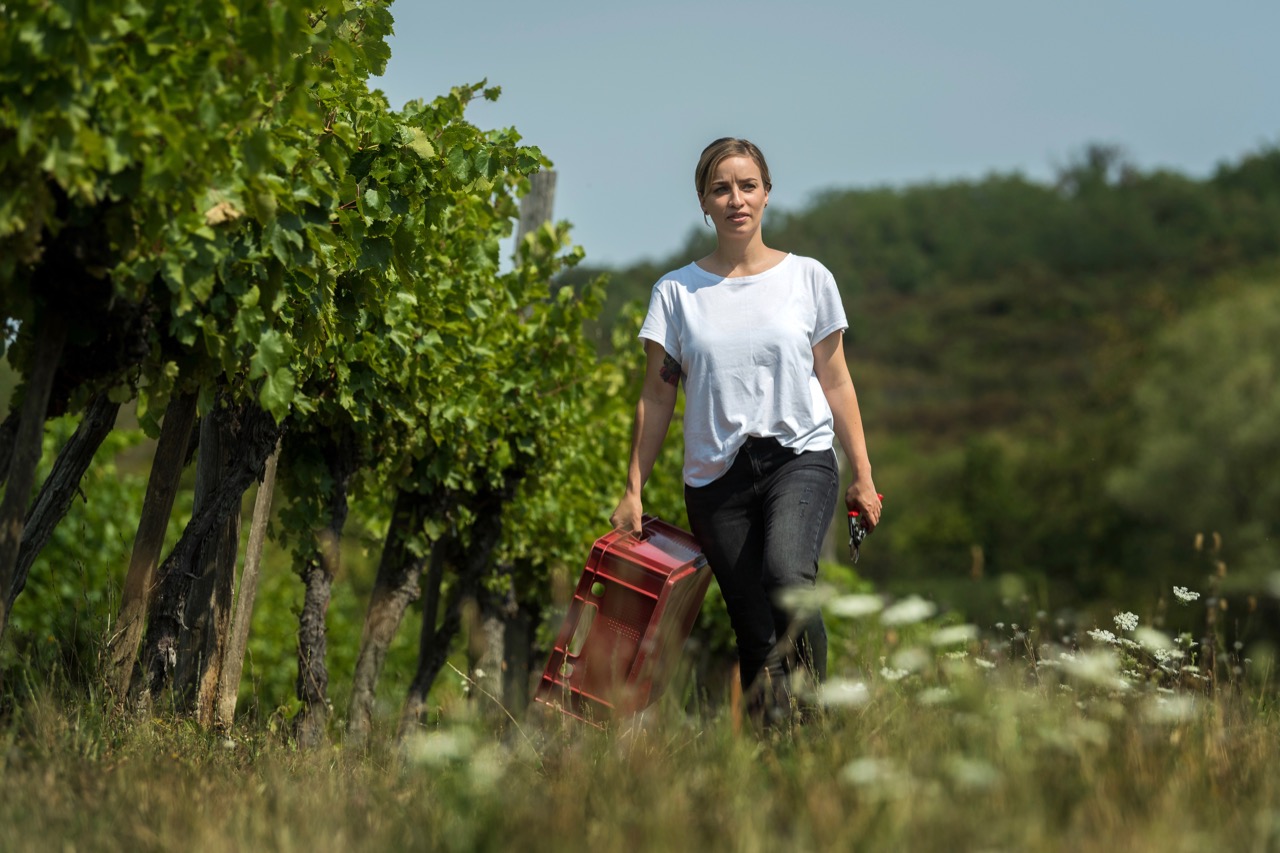 Purchase Wine