« Back
Soil
Clay, silica, limestone
Notes
Unfined/Unfiltered/No added SO2
We were introduced to Barbara Lebled by her father Laurent, who we've been working with since the 2013
vintage.
In 2019, Laurent was able to purchase 10 hectares of vines and a cellar from a retiring vigneron in the same proximity to the Saint-Aignan vines he'd been working historically. Compared to the logistically complicated past of living in
Saumur, working vines principally in Saint-Aignan and running a cellar over an hour away in Savigny-en-Véron (Chinon), Laurent and his wife Sonya now live in Châtillon-sur-Cher, a 12 minute drive to the vineyards, making life a lot easier.
But it also meant a huge jump in land ownership, one Laurent could not handle alone. It just so happened that his oldest daughter Barbara had caught the wine bug and was finisihing her professional studies. So Laurent proposed that if Laura were willing to work the entirety of the estate with him, she could use 2.5 hectares of vines to launch her own project.
She accepted and 2019 marks her first
vintage.
The name of the wine is, suprise suprise, a pun. "Hey! Un Dernier Coup?" roughly translates to "Hey, One last Drink?". The word coup has been replaced with Côt, the grape this wine is made with.
Vinification notes: The grapes go through a whole-cluster, full carbonic maceration for 25 days in enamel lined steel tanks.
-Louis/Dressner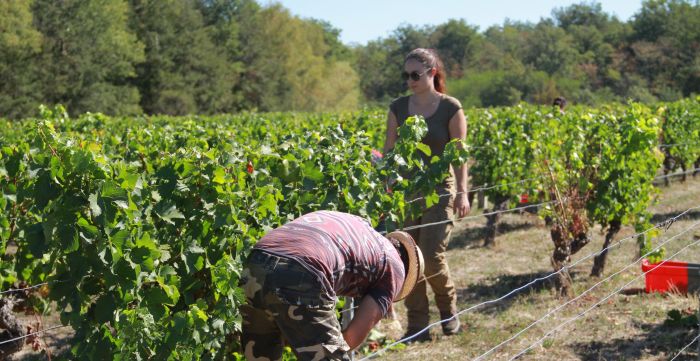 Purchase Wine