« Back
Kiss Kiss Maddie's Lips
38
Weingut Staffelter Hof in Kröv of the Middle Mosel has a storied history, existing since 862, and Jan Matthias Klein is the 7th generation winemaker currently at the helm. Known primarily for classic Mosel Riesling, Klein has been pushing down the use of sulfur and turning up the organic practices and creativity in the winery year after year since joining in 2005. He stopped using herbicides immediately upon his arrival, and became fully organic in 2011, with certification coming 3 years later. Jan's dedication to the legacy of Mosel winemaking is made evident by his participation in Der Klitzekleine Ring- an eleven member crew of growers who together work to maintain and preserve steep slope vineyards with ailing vines in the Mosel that would otherwise be forgotten and abandoned in favor of land that is easier to work. 
Tasked with guiding such an established winery, he's well versed in making wine of class, and under his own name he produces bottles that dance with sincerity and levity simultaneously. As of 2018, he makes a point to bottle wines under his own name, rather than the Staffelter Hof name, to draw attention to his purely minimal interventionist winemaking efforts in the Klein bottles- the Jan Matthias Klein wines are made completely without sulfur and always bottled unfined and unfiltered.
11% alc., 15g/l RS. 100% Fruhburgunder (an early-ripening variant of Pinot Noir).
Bottled at four bars of pressure, unfiltered and unfined with zero added sulfur. Certified organic and vegan.
The wine feels fantastic in the mouth, simultaneously creamy and refreshing. The wine drinks essentially dry but the small amount of sugar propels the fruit, which is centered around plums and mulberries. Finishes bright and clean.
-Bowler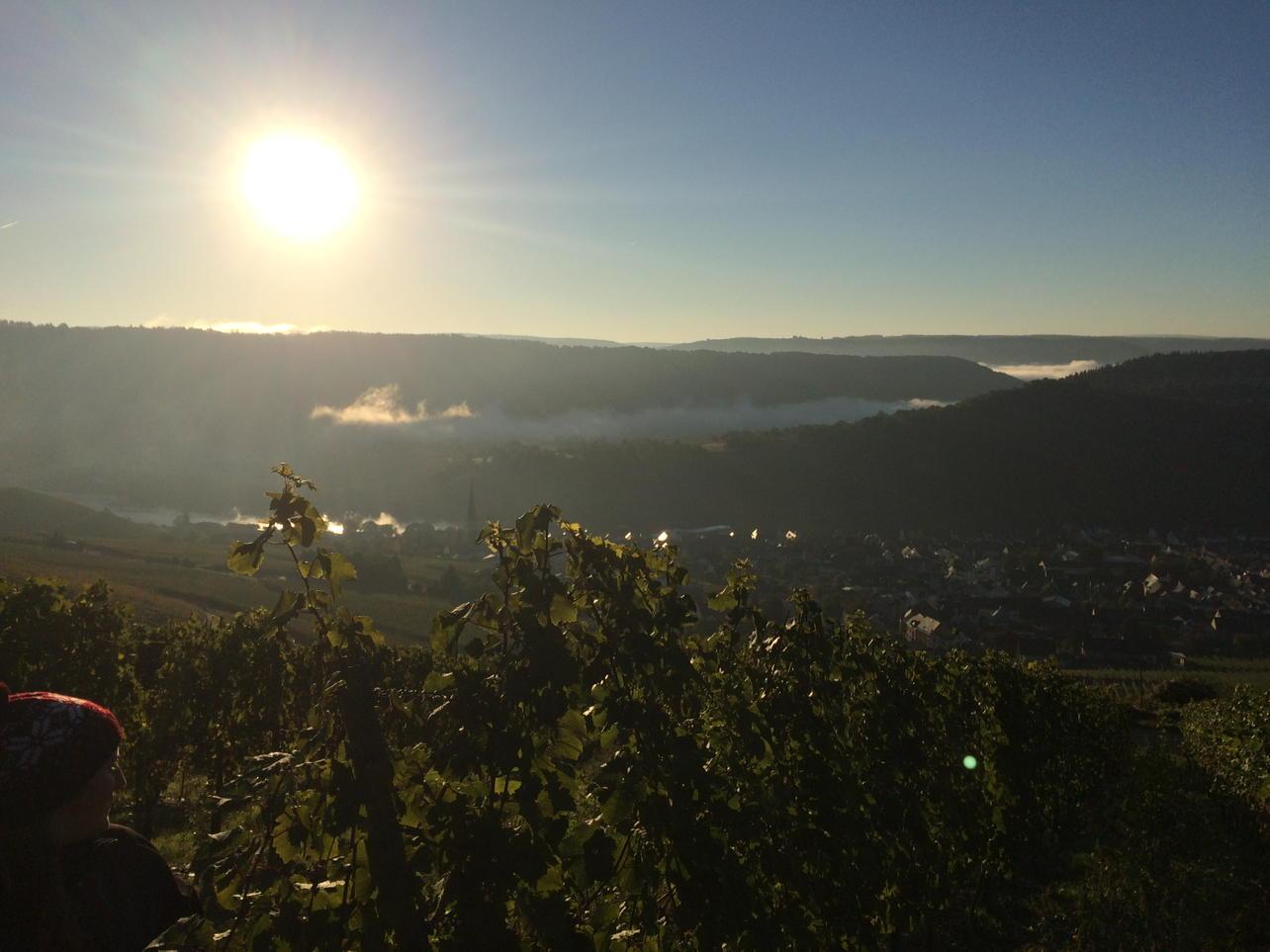 Purchase Wine