« Back
Little Red Riding Wolf
42
Weingut Staffelter Hof in Kröv of the Middle Mosel has a storied history, existing since 862, and Jan Matthias Klein is the 7th generation winemaker currently at the helm. Known primarily for classic Mosel Riesling, Klein has been pushing down the use of sulfur and turning up the organic practices and creativity in the winery year after year since joining in 2005. He stopped using herbicides immediately upon his arrival, and became fully organic in 2011, with certification coming 3 years later. Jan's dedication to the legacy of Mosel winemaking is made evident by his participation in Der Klitzekleine Ring- an eleven member crew of growers who together work to maintain and preserve steep slope vineyards with ailing vines in the Mosel that would otherwise be forgotten and abandoned in favor of land that is easier to work. 
Tasked with guiding such an established winery, he's well versed in making wine of class, and under his own name he produces bottles that dance with sincerity and levity simultaneously. As of 2018, he makes a point to bottle wines under his own name, rather than the Staffelter Hof name, to draw attention to his purely minimal interventionist winemaking efforts in the Klein bottles- the Jan Matthias Klein wines are made completely without sulfur and always bottled unfined and unfiltered.
100% Spatburgunder (Pinot Noir). 12% alc.
Half the grapes come from the Krov Paradies behind the winery, a limestone and clay site. The other half comes from the Krov Letterlay, a steep site of grey slate, contributing Pinot of more tension and less overt ripeness. Grapes are destemmed and fermented in open steel vats. Fermentation lasts 18 days followed by 4 weeks on the skins. After pressing, the wine is transferred to a 1000L fuder and aged for 18 months.
Unfined, unfiltered, zero added sulfur. Certified organic and vegan.
Categorically chillable, varietally true, charming, exuberant Pinot with terrific freshness and the special light touch that Jan consistently achieves in his wines. A jumble of red berry fruits – raspberries, cherries, and blackberries – with the dirt still clinging to them. The Pinot-on-slate component adds a minerally note up front and a salty tang.
-Bowler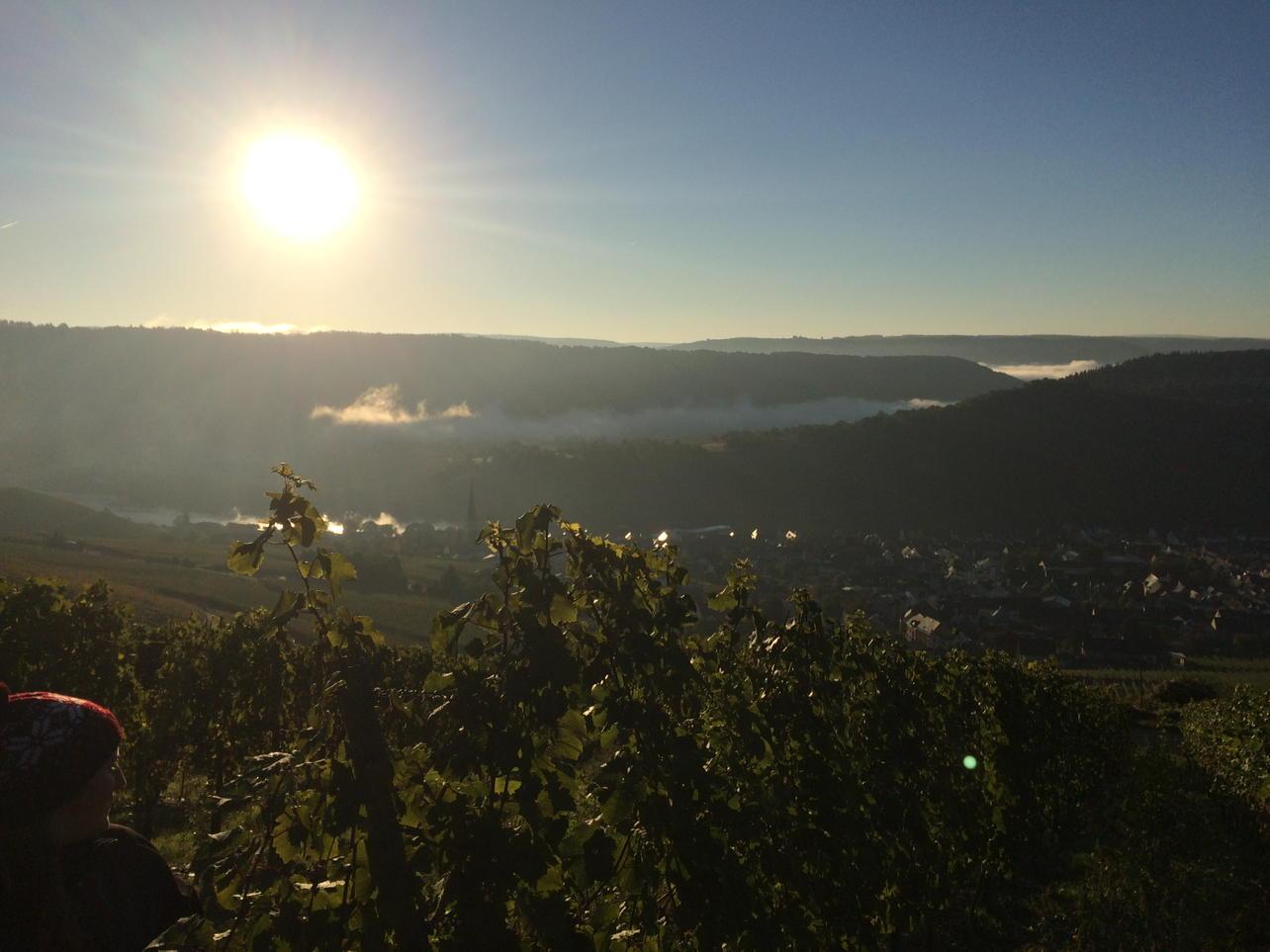 Purchase Wine