« Back
Little Red Riding Wolf
50
Jan's farming on the steep slate hills of the area is strictly organic—a very hard commitment to make. It is far easier to spray pesticides from a helicopter, for instance, than to scramble up and down 60-70⁰ gradient slopes placing natural insect repellants on each and every vine. The hard work is an intrinsic part of the winery's founding legend, however. Centuries ago, a donkey was originally the laborer of the steep slopes in Kröv until a wolf killed it. Legend has it that the monks caught the wolf and made it do the vineyard work after it killed the donkey. Wolf "Magnus" is still the mascot of the winery today (hence the labels and names).
It cannot be emphasized enough:  these are not normal Mosel wines. They would be exceptional in ANY of the world's winemaking regions, actually. Klein makes classic Rieslings under the Staffelter Hof label, but works with ZERO SULPHUR on this line of wines. They are unfined, unfiltered, hand-bottled, and contain varying levels of palate-tingling residual CO2. The variety of grapes is kaleidoscopic, featuring cuvees from Frühburgunder, Germany's ruddy, blue/black-skinned "early Burgundy," a.k.a. Pinot Noir Précoce, Sauvignon Blanc, Müller-Thurgau, Muscat, and a bewildering assortment of Portuguese grapes.
100% Spatburgunder (Pinot Noir). 12% alc.
Half the grapes come from the Krov Paradies behind the winery, a limestone and clay site. The other half comes from the Krov Letterlay, a steep site of grey slate, contributing Pinot of more tension and less overt ripeness. Grapes are destemmed and fermented in open steel vats. Fermentation lasts 18 days followed by 4 weeks on the skins. After pressing, the wine is transferred to a 1000L fuder and aged for 18 months.
Unfined, unfiltered, zero added sulfur. Certified organic and vegan.
Categorically chillable, varietally true, charming, exuberant Pinot with terrific freshness and the special light touch that Jan consistently achieves in his wines. A jumble of red berry fruits – raspberries, cherries, and blackberries – with the dirt still clinging to them. The Pinot-on-slate component adds a minerally note up front and a salty tang.
-Bowler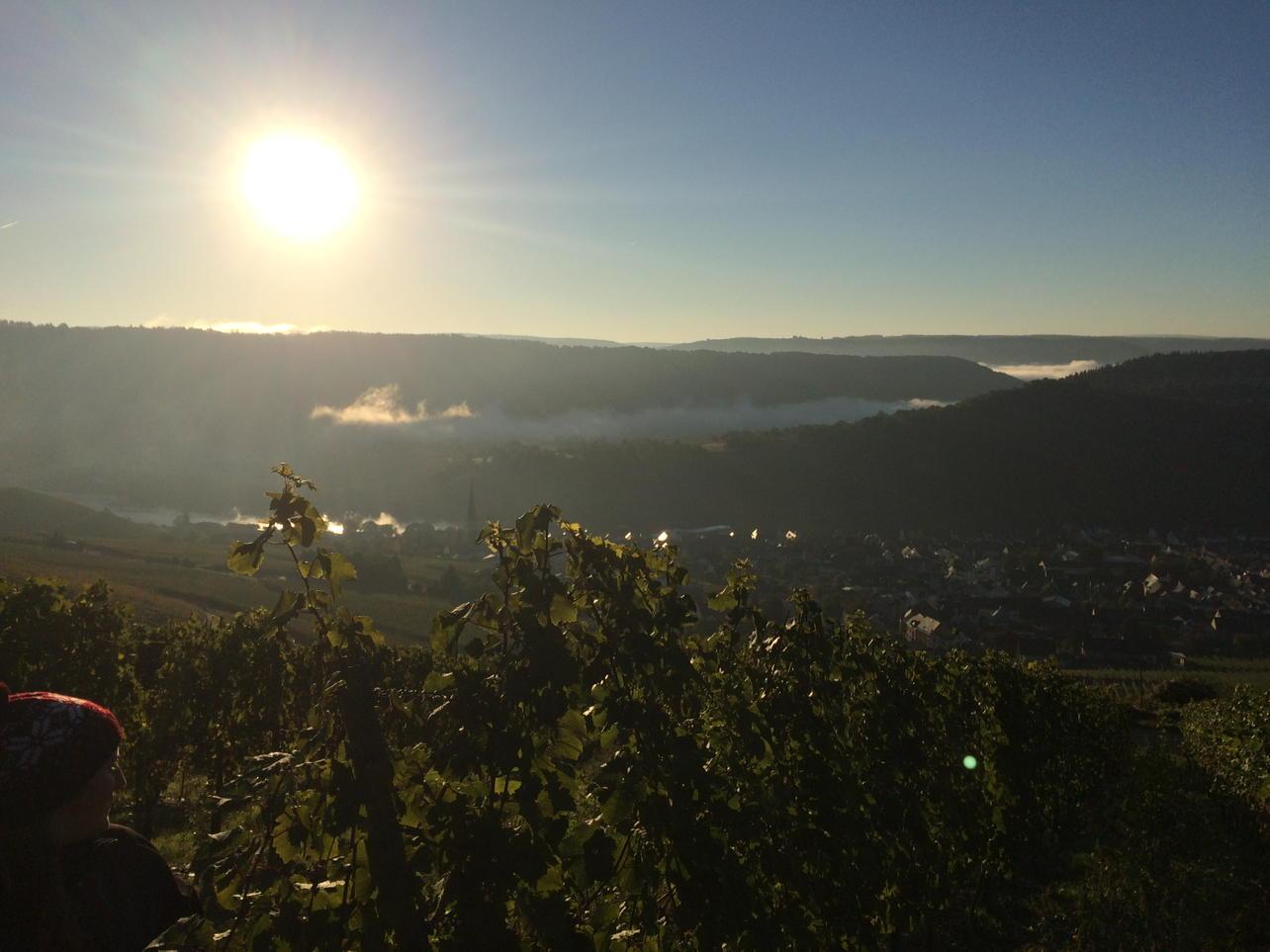 Purchase Wine