« Back
Grape
Roter Veltliner, Gewurztraminer, Pinot Blanc, Sauvignon Blanc
Notes
Qvevri aged/Unfined/Unfiltered
In the Tomac family, wine and the vineyards are the main component of everything they do. Their region, Plešivica, is located in the western part of Central Croatia, 30 kilometers southwest of Zagreb.
This is a region with a continental climate, but with mineral-rich soil, composed of mainly limestone and marl, which offers amazing natural acidity in the grapes. The vineyards are positioned on south-facing amphitheaters (known as Šipkovica) which enables the grapes to receive optimal sunshine for better ripening but with the perfect balance of cool winds within the hills. The vines are positioned on various rolling hills with good elevation, starting from 200 meters in elevation and up to over 400 meters.
The Tomac family has been making wine for over 100 years, and has a total of 9ha of vineyards, including the varietals of Rhine Riesling, Chardonnay, Sauvignon Blanc, Pinot Noir and old Plešivica varieties. Many vineyards are very old, up to 80 years!, and all Tomac wines are produced exclusively from grapes from the family's own vineyards.
They produce sparkling wines, still wines and macerated wines aged in Georgian qvevri with an annual production of about 50,000 bottles. They have a total of 9 Georgian-made clay amphoras (Qvevri), in which they ferment mostly all still white wines and Pinot Noir and one amazing Amfora Sparkling Riesling!
For the family, engaging in natural winemaking means life. It presents love towards nature, with the vine and the wine as a beautiful result of the efforts of the family itself. Their wines are sincere and authentic and for that reason are wildly popular amongst their community on the Croatian wine scene.
In 2018, in collaboration with one of the best Italian biodynamics teachers, Michele Lorenzetti, the Tomac family started applying biodynamics to all of their vineyards. While they have always been natural in the vineyard and in the cellar, the decision to embark on biodynamics is., as Tomislav puts it "definitely the best decision we've ever made".
Vinification: Grapes for Marany are fermented and macerated in Qvevri for 4 weeks. After that, the wine is transferred into large 2000L wooden casks and aged for 1 year. Bottled unfiltered.
Tasting Notes: The Marany Cuvee isn't defined by the varieties it is made of (although we included which ones are in it for the US market, but not for the Croatian market), it is composition not the science of enology but the biodynamics behind it.
Marany was not created to be analyzed and examined through charts and questionnaires. It was created as a reflection of nature it was grown from: pure, honest, and stunning. Marany is nature poured into a bottle, not forced into it, not captured, not trimmed, not manipulated into what we expect or want. We want people in Croatia to understand that it is not the variety that matters, but how honest wine is made, how much this natural authenticity is beautifully expressed through smell and taste. Marany White is a magical flavor, so vivid that it mixes dried apricots, apple cider, fruit tea, red-orange, ginger, grapefruit, and exotic spice into a new dimension. The texture and character on the palate confirms the terroir and the identity of Plešivica; the old and true Plešivica.
-Vinum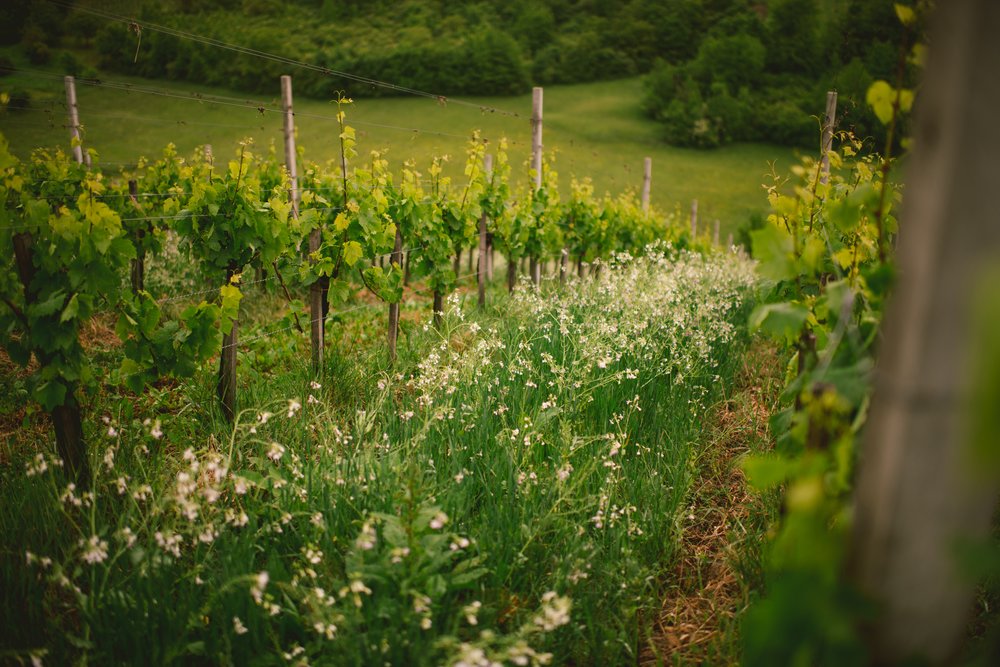 Purchase Wine