« Back
Ulli is a true bohemian who lives in a beautiful inn on the top of a mountain overlooking the Mosel – he and his wife own the inn. While the inn doesn't really function as an inn (you can't actually book rooms there, unless you're a friend) it is always filled with people, with a random assortment of thoughtful eccentrics, famous musicians and artists, a couple just back from photographing Jewish delis in New York, a family making a month-long sojourn from Berlin down to Sicily and back. The common thread? They all love Stein wine; they all love Ulli.
Ulli specializes in the absurd and the sublime. He farms meaningful parcels of land that have a few important things in common: They are not easy to work. They are commercially unknown and therefore (most likely) barely financially viable. Finally, and most importantly: Ulli has to love them.
Stein is more than a winemaker – he is a passionate advocate for the traditional, steep, slate vineyards of the Mosel. In 2010 Ulli published a manifesto warning of the threats to the region's 2000-year-old viticultural tradition.
It's perhaps difficult to speak of an overarching "style" at Stein; or maybe it's that the word, the concept, just doesn't feel right. Winemaking with Ulli is refreshingly light on "style," on some idea projected into the vineyards, and more about what the vineyards say to him. Certainly there is a focus on wines that are dry; lightness and zip are more important than gobs of fruit. Complexity is good, but not at the expense of the whole – better to be simple and well done than overdone and, well, a mess. Cut is more important than size.
Paramount to it all: A happy vineyard, a happy customer, a good bottle of wine, and laughing.
The Palmberg is Stein's "Grand Cru" and a vineyard to measure against any other vineyard in the Mosel, period. It is an awesome site, an ancient wall of vines filled with ungrafted plantings that are 90+ years old. The Palmberg is cut on one side by a stream, so the vineyard angles away from the Mosel. In former times this was likely a liability, the cool wind pouring down the valley and the distance from the river keeping optimum ripeness in all but the top vintages just beyond grasp. This is no longer an issue and these cooler vineyards, especially when they have old vines, are a massive asset. This wine is ruthless, cut, mineral, fresh and phenolic. It is quite simply one of my favorite wines of this vintage and it will age, easily, for 10-20+ years.
-Vom Boden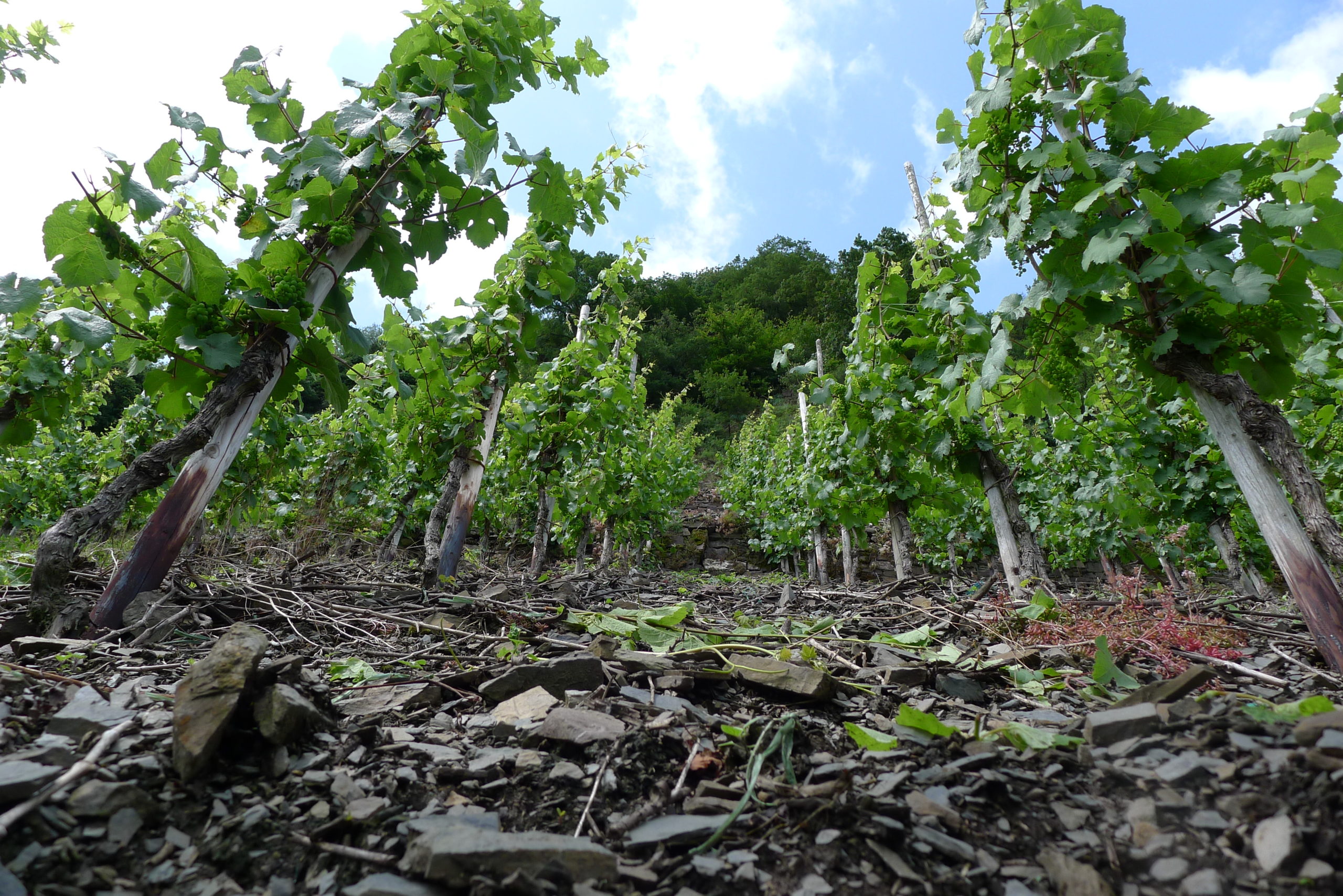 Purchase Wine