« Back
We've really wanted to highlight certain Polish producers, but it's been very difficult. Getting wine into PA is tough- the PLCB and the added layers of distribution this state requires make wines really expensive, and certain wines without US representation are almost impossible to bring in out of the cold.
This is the closest we've gotten, a collaboration wine between Jan Klein and the first Polish winemaker in Mosel, Andzrej Greszta, Weingut- Greszta.
Poles have made up a crucial part of the workforce in Mosel, especially at harvest, for a long time. But Greszta, who himself first came to Mosel to pick grapes in 1996 from Lublin, procured land and now lives and tends to his own grapes in Kröv, in the neighborhood with Clemens-Busch, to make wine under his own name since 2006.
The collaboration wine is a release from Jan Matthias Klein, a 7th generation winemaker currently at the helm of Weingut Staffelter Hof in Kröv of the Middle Mosel existing since 862.
Klein works hard to both preserve the past of wine and forge ahead.  Not only does Klein lead Staffelter but also works hard in Der Klitzekleine Ring-  an 11 member crew of growers who together work to maintain and preserve steep slope vineyards with ailing vines in the Mosel that would otherwise be forgotten and abandoned in favor of land that is easier to work.
As of 2018, Klein also bottles some purely minimal interventionist wines- completely without sulfur and always unfined and unfiltered- under his own name.
The Klein wines we have are experimental, but successful- complex, fun, and weird.
Papa Panda's Rising is the shared project of Klein and Greszta. Hunky but soft spoken Greszta spends a few days a week working at Immich-Batterieberg, and the rest of his time working on his own grapes- mostly Riesling. Greszta is incredibly devoted to tending his vines, his focus is on organic and high quality cultivation.
Each of the winemakers produced a foudre of wine from Greszta's riesling and they blended the two together. The result is a Riesling to please any skeptics- buttery and funky nose with a balanced, orange peel and melon body and mellow, pleasant acidity.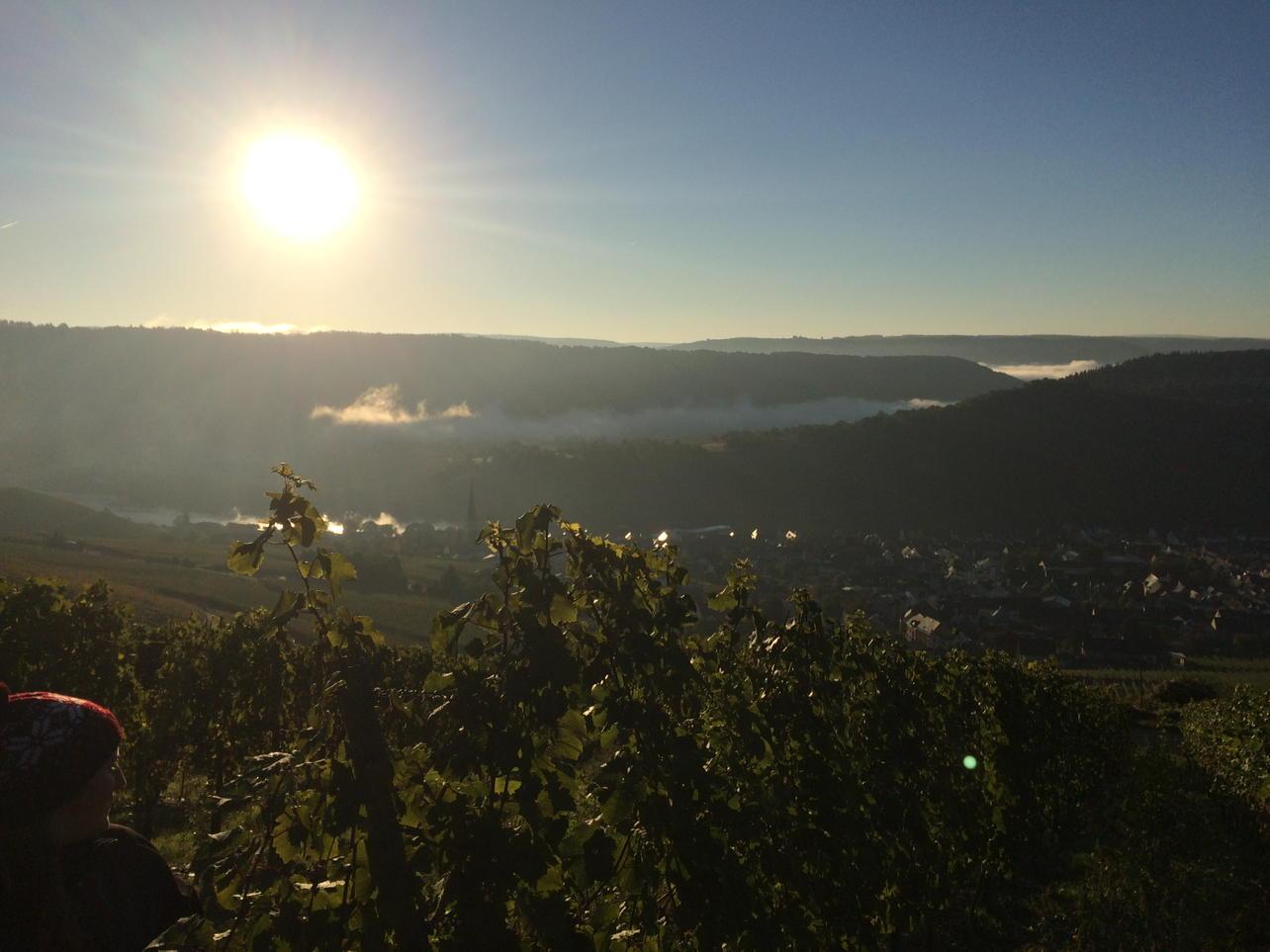 Purchase Wine