« Back
Soil
Limestone, sandstone, and loess
Rien sans peine. Nothing without pain, printed on every bottle (and cork) produced by Sven Enderle and Florian Moll, who together make up Enderle & Moll. Sven and Florian work in the foothills of the Black Forest in Baden, Germany- more specifically, the tiny village of Münchweier, just 20 minutes East of the Rhine. Although they showed little concern for mainstream trends and acceptance, E&M have produced what are widely regarded as some of the best pinot noir and white wines in Germany, earning them a serious cult following.
Friends from wine school in 2003, they went on to work for other producers before coming back together to make their first vintage in 2007. They were, and continue to be, a small operation. Starting out of a former potato cellar and using an old basket press, they remain very low-tech and produce their wines from just 7 ha (2.5 of which they own, the rest rented), farming everything organically and following biodynamic principles. Everything is done by hand and all wine is bottled unfined & unfiltered.
In a country that is one of the largest Pinot producers, E&M are regarded as having some of the best – light but deep, structured & beautiful.
This is a small operation bucking regional trends for larger commercial production, making some extremely refined and unique wines- dudes are cool as hell:)
The entry-level Enderle & Moll Pinot: 30-year-old vines planted in sandstone and limestone. A wild, earthy and crushed berry nose; a kitchen pantry of cooking spices. Crushed dark berry fruit, edged by a delicate bright lemon citrus that gives definition and lift. Crush-able.
-vom Boden
Click here for an excellent profile of Enderle & Moll from 2013, thanks to Wine Terroirs.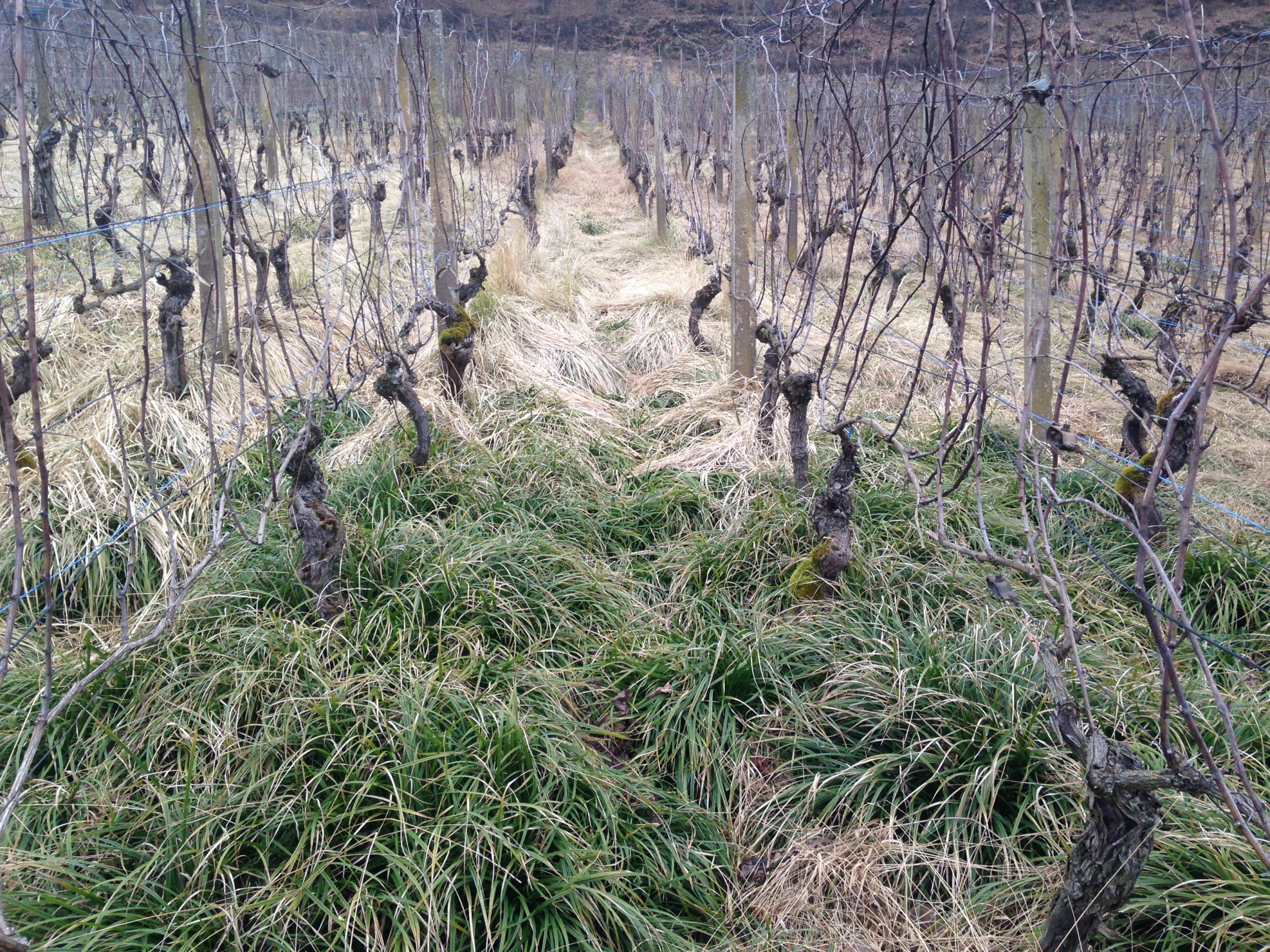 Purchase Wine