« Back
Rien sans peine. Nothing without pain, printed on every bottle (and cork) produced by Sven Enderle and Florian Moll, who together make up Enderle & Moll. Sven and Florian work in the foothills of the Black Forest in Baden, Germany- more specifically, the tiny village of Münchweier, just 20 minutes East of the Rhine. Although they showed little concern for mainstream trends and acceptance, E&M have produced what are widely regarded as some of the best pinot noir and white wines in Germany, earning them a serious cult following.
Friends from wine school in 2003, they went on to work for other producers before coming back together to make their first vintage in 2007. They were, and continue to be, a small operation. Starting out of a former potato cellar and using an old basket press, they remain very low-tech and produce their wines from just 7 ha (2.5 of which they own, the rest rented), farming everything organically and following biodynamic principles. Everything is done by hand and all wine is bottled unfined & unfiltered.
In a country that is one of the largest Pinot producers, E&M are regarded as having some of the best – light but deep, structured & beautiful.
This is a small operation bucking regional trends for larger commercial production, making some extremely refined and unique wines- dudes are cool as hell:)
This wine is a knock-out: dark, sexy and so layered and complex. This wine is deep; we're talking Mariana Trench deep. I don't know how else to describe it. The nose goes from strawberry and raspberry all the way to dark, earthy crushed berry and cassis; this is an example of a wine with just superb density and definition. The glycerin-rich fruit coats the herbal, kitchen spice aromatics that the whole range flaunts, yet here it is better integrated than in almost any bottle other than the Grand Cru "Muschelkalk." The palate is wound up, coiled up, taut and angry. The relative generosity and depth of the nose is turned inward here, showing phenolics and minerality and super-fine tannins. Fun to drink now with food, this is going to develop into perhaps one of the best Liasons from Enderle & Moll. Try and be patient; if drinking young, decant.
"Liaison" is something like the "1er Cru" bottling for Enderle & Moll. It is sourced from 40-50-year-old vines planted both in limestone and sandstone; a "liaison" of soil types if you will. It is always one of the most compelling Pinots out there, an absurd value that easily out-classes wines that are twice the price.
-vom Boden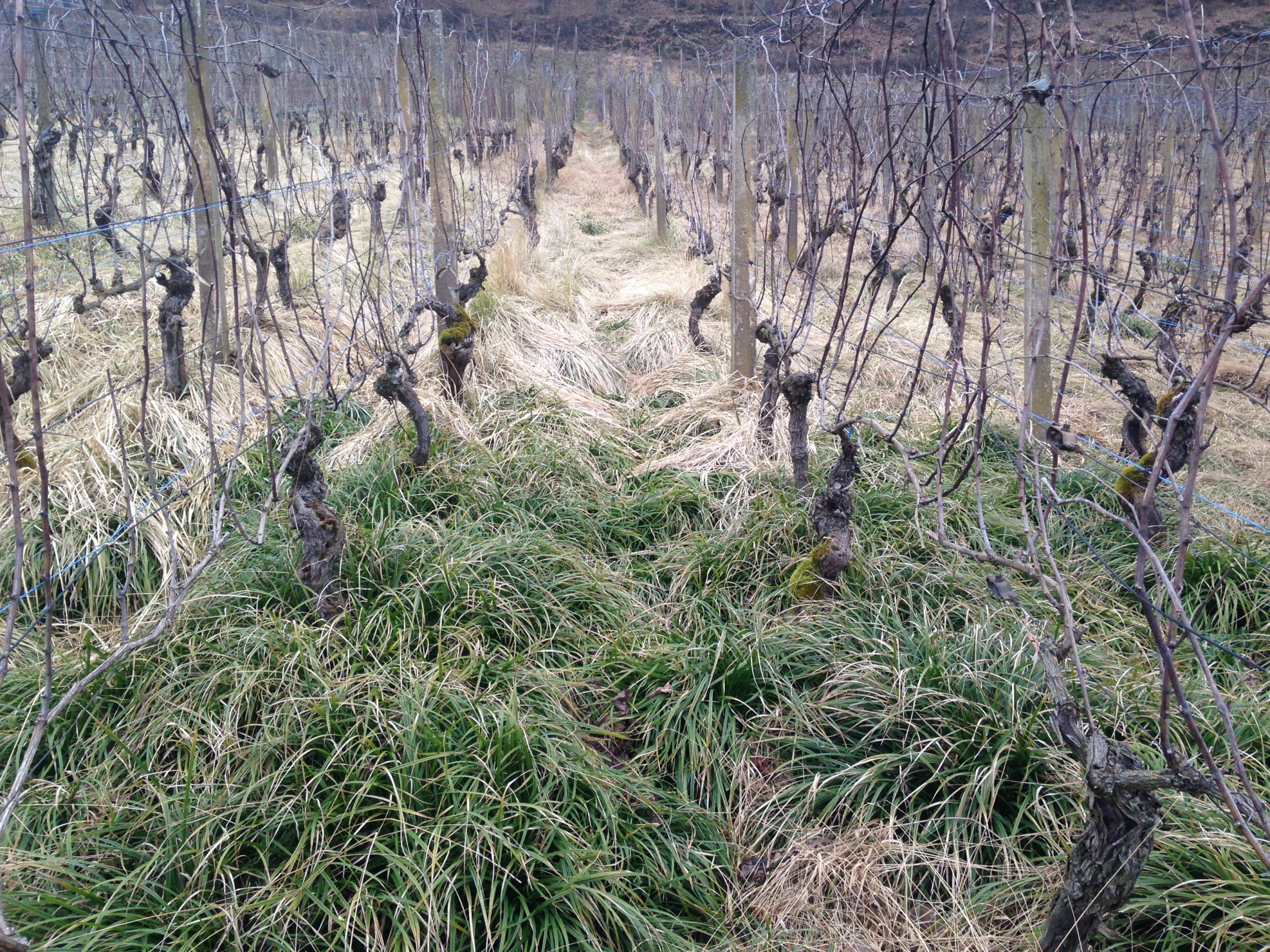 Purchase Wine