« Back
For purists, there is nothing like the Saar. It is arguably one of the greatest, most unique wine-growing regions on earth. The core of greatness in the Saar is intensity without weight, grandiosity without size. Frank Schoonmaker put it best in his 1956 tome The Wines of Germany: "In these great and exceedingly rare wines of the Saar, there is a combination of qualities which I can perhaps best describe as indescribable – austerity coupled with delicacy and extreme finesse, an incomparable bouquet, a clean, very attractive hardness tempered by a wealth of fruit and flavor which is overwhelming."
Yes, this is the Saar and Florian Lauer is currently one of the greatest winemakers in this sacred place.
Florian's general style is exactly the opposite of his famous Saar neighbor Egon Müller. At Lauer, the focus is on dry-tasting Rieslings as opposed to the residual sugar wines of the latter. For this style, there are really only two addresses in the Saar (though more come online every year, trying to chase the style): Lauer and Hofgut Falkenstein.
Employing natural-yeast fermentations, Lauer's wines find their own balance. They tend to be more textural, deeper and more masculine. They have a preternatural sense of balance, an energy that is singular. Yet the hallmarks of the Saar are there: purity, precision, rigor, mineral.
"Kern" is named after the 19th century industrialist that cleared this more-western part of the Kupp; it is a small parcel that spans the entire top-to-bottom reach of the Kupp. Thus, for me, the wine always has something of the lift and rigor of "Stirn" and something of the depth of wines like "Neuenberg" and "Unterstenberg." After the sun has finished its work on the hot stones during the day, the coolness pulls up the mountain and noticeably lowers the temperature. The vines are old here, well over 70-years-old, so the wine has some stuffing. It is most often well in that off-dry style, yet, with Lauer, it's always about the balance.
In 2020 this is classic Kern in style, firmly off-dry with 37g/l of sugar, 8.7g/l of acidity and 9.2% alcohol.
-VomBoden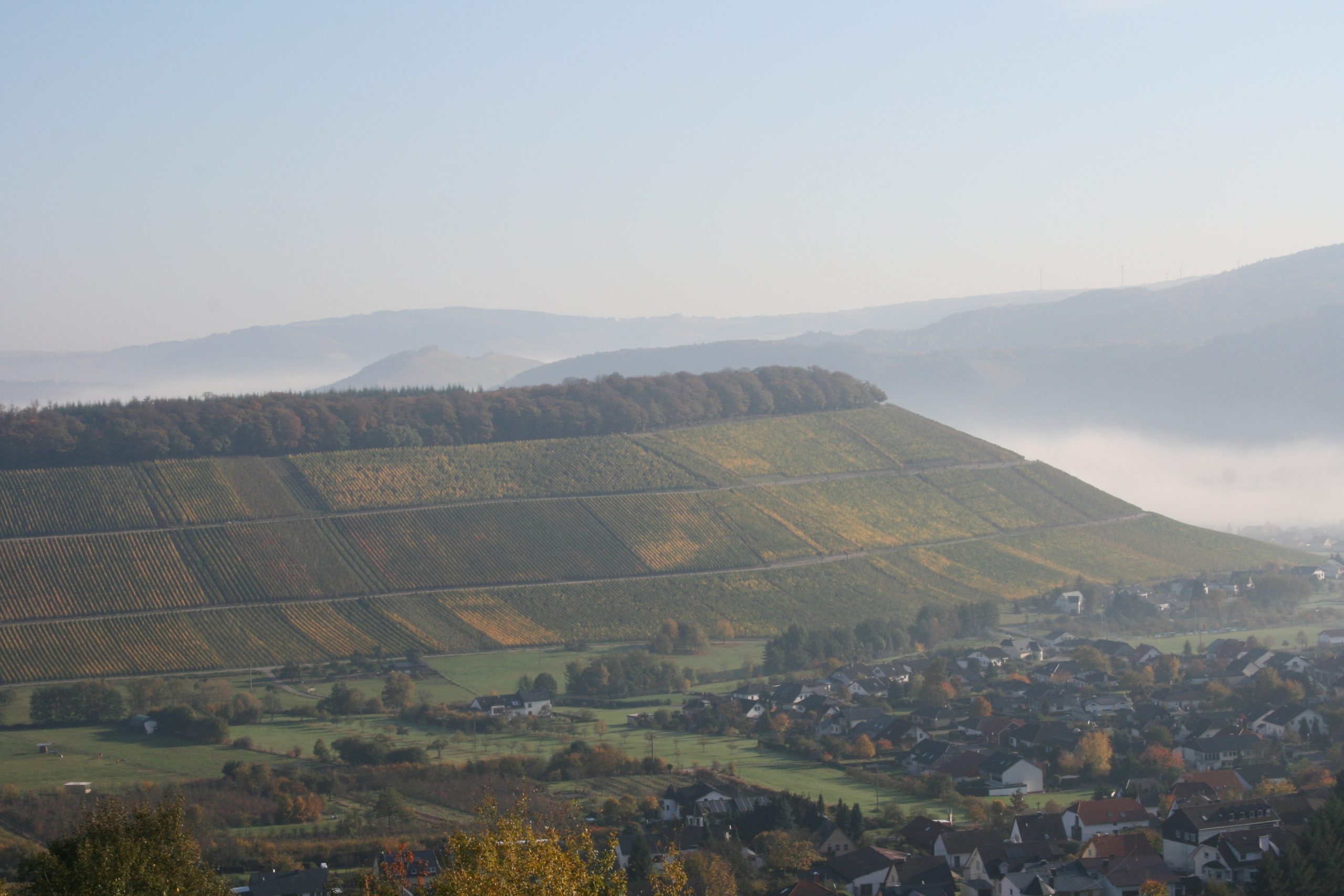 Purchase Wine