« Back
Region
Vermont (Mt. Philo)
Grape
94.5% La Crescent, 5.5% piquette of Riesling & Arctic Riesling
With no formal or family background in farming, grape growing, winemaking, or wine drinking, Ethan's first experience in the wine world was being swept off his feet by a jug of Carlo Rossi. Carlo & Ethan were good friends for a while, but slowly distance grew between them. Ethan began working occasionally for Shelburne Vineyard during his time studying natural resources at the University of Vermont, while also taking up home brewing & fermenting vegetables he grew in his community garden plot.
In early 2008, Ethan seized on an opportunity to work full-time at Shelburne Vineyard & has since lost himself in the science, art, & mystery of wine. Ten years of self-education, first-hand experience & the support & guidance of friends, colleagues, & co-workers has brought Ethan to the doorstep of a new project: Iapetus. This name has historical significance to the Champlain Valley, but is also personal in nature. Water has always been an important element in Ethan's life: He grew up like a fish on Mt. Lake, a small glacial lake in northern NJ. This intimate relationship with water & the outdoors eventually led him to the shores of Lake Champlain & the University of Vermont, where he pursued a degree in water resources, & subsequently discovered a passion for winegrowing in a place where water has also played an integral role in shaping the landscape.
Iapetus has been Ethan's creative pursuit of wine with a story, one with a beginning hundreds of millions of years ago, & whose ending is still far out of sight. It's a story of transformation and being open to changes, transitions, & shifts both in our physical efforts with grapes & wine, but also in our philosophical & intellectual endeavors with the two as well. Iapetus will serve as an evolution in the continued learning, developing, & appreciating of winegrowing in Vermont.
Vinification Notes: Following destemming and a gentle crushing,
the grapes for this wine went into a stainless steel tank to
ferment. This is the first vintage of this wine where a malolactic
culture was not added, resulting in only a partial completion of
malolactic fermentation. Pressing was performed after an
eighty-four day maceration on skins. About eighty percent of the
wine was sent to neutral oak to age sur lie with weekly
battonage for three and a half months and the other fifth was
aged in stainless steel. After seven months, the lots were
blended and allowed to come together prior to bottling.
This La Crescent was grown on two vineyard sites:
The 2010 at Mt Philo, where vines are trained to a hi-wire
system on 10'x8' and 9'x6' spacing. This site has a slightly
western aspect and north-south row orientation which allow for
maximum sunlight and exposure to prevailing winds. Soils are
deep, well drained, sandy/stony loams formed in both glacial till
derived from limestone, calcareous shale, schist, and quartzite.
The Ellison Estate site is a planting on an island in lake Champlain with shallow bedrock and soils of shale.
The aroma is complex and layered, with notes of apricot, peach, raisin, white pepper, tea, rose water, and floral attributes; you could keep your nose in this all-day.
On the palate, the tannin and acidity are integrated. This vintage is medium-bodied, with a smooth texture and the tangy finish typical of skin contact white wines (aka "orange wine"). You may be confused at first, but you'll keep coming back!
Serve at room temp or slightly chilled.
-From the producer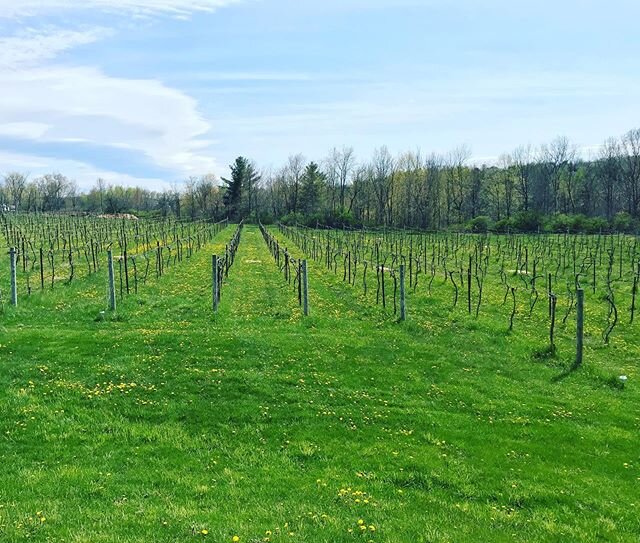 Purchase Wine