« Back
Jean-Marie and Thierry went their separate ways early on in their pursuit of classical training in other wine regions, returning to their family estate in 1990 and 1994 respectively. They agreed from the start on cutting out all additives in the vineyard and the wines, converting fully to organics by 1996 and eliminating the use of cultured yeasts as well as sulfur almost completely. The Tue-Boeuf terroir is clay-based soil, rich in flint, limestone, iron and rocks, depending on the particular parcel, at various elevations and exposures, many of them quite cool and thus challenging for ripening. They grow a lot of Sauvignon Blanc (including some old clones like Fié Gris and Sauvignon Rose), Gamay and Pinot Noir, with smaller amounts of Menu Pineau, Chardonnay and Côt; they source a little Pineau d'Aunis and Chenin Blanc (as well as additional Sauvignon Blanc and Gamay for their true vin de soif bottlings, Le P'tit Blanc and Vin Rouge). Many of their vines are quite old and gradually being replanted as over time, entirely with massale selections from friends like Villemade, Prieuré-Roch and Philippe Tessier among others, to promote clonal diversity.
Tue-Boeuf grows 10 hectares within the Cheverny AOC in their home Clos in Les Montils and 4 more within the Touraine AOC in nearby Monthou-Sur-Bièvre, but the wines often do not qualify for either, due to the Puzelat's choices in grape varieties and winemaking techniques. In any given vintage, there may be up to two dozen different bottlings, most quite small, some highly experimental (like the very limited quevri- or amphora-aged wines), but mainly quite classic at their core, featuring single parcels almost exclusively, as one would expect more from a small, site-focused Burgundy grower. Within their natural-wine, Loire-rooted framework, Thierry and Jean-Marie honor the traditions of Burgundy for their whites and cru Beaujolais for the reds. The whites are barrel-aged on their lees with bâtonnage (with the exception of tank-only P'tit Blanc); the reds go through open-top, whole-cluster, semi-carbonic fermentation, followed by barrel-aging. While size and shape and type of and time in wood varies, what does not vary is the regimen of no added yeast, minimal-to-no added sulfur, and no filtration (except for gentle one on P'tit Blanc).
Over the last twenty-plus years, Tue-Boeuf has evolved from maverick to mature, into one of the standard-bearers for natural wine in the Touraine and all of France, without losing their renegade spirit (or their tongue-in-cheek humor which shows up on labels as well asi in person). That Puzelat passion for their home terroir–all things local and Loire—is evident in the purity and personality of the wines in the bottle.
As for their entry-level Vin Rouge production, the Puzelats source organically farmed fruit from farmer friends in the Cher Valley (their home turf in the Touraine) as well as a little from the Beaujolais. The bunches are hand-harvesed and direct-pressed into stainless steel, where the wine ferments spontaneously with native yeasts and does go through malo as well. The wine receives no more than 2 grams sulfur at bottling.
-Bowler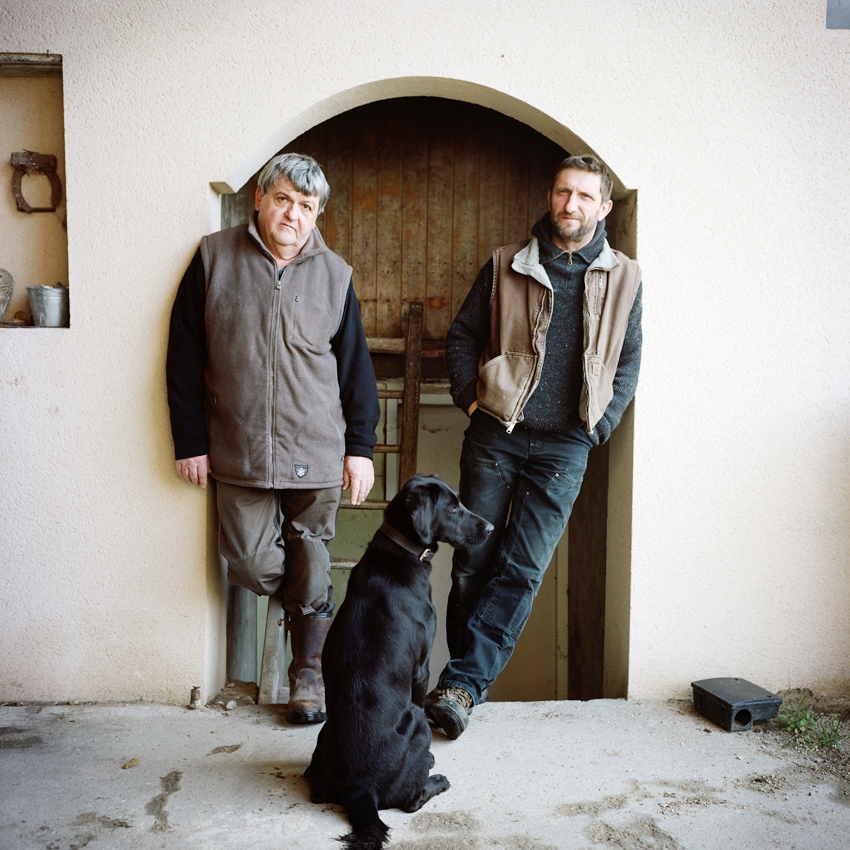 Purchase Wine